Regular price
Sale price
RM3,680.00
Unit price
per
Sale
Sold out
Matured initially in Bourbon casks before being given an additional maturation in ex-Sauternes wine barrels, imparting a distinctly unique flavour.
Limited to 5,000 bottles and bottled at 46% with no chill filtration completing a whiskey of true character.
Awarded World's Best Single Malt, 2019 at the World Whiskies Awards, this is a whiskey to savour.
Tasting notes
Nose: Aromas of white grapes, cut grass, apricots and white chocolate.
Taste: Silky smooth, with flavours of fig jam, honey, apricots, white chocolate and crisp saltiness at the end to balance the sweetness off.
Finish: Long and mellow.
Awards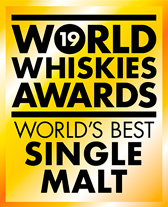 View full details
ABV
46.0%
Volume
70cl
Type
Irish Whiskey
Region

Age:
24 Year Old
Teeling Irish Whiskey is a brand of Irish whiskey that was founded in 2012 by Jack Teeling and his brother Stephen Teeling. The Teeling family has a long history in the Irish whiskey industry, dating back to 1782 when Walter Teeling set up a small distillery in Dublin.

The Teeling Irish Whiskey brand is known for its range of premium and award-winning Irish whiskeys, including single malts, single grains, and blended whiskeys. The whiskeys are made using traditional Irish distilling techniques, and are aged in a variety of different casks, including ex-bourbon, ex-wine, and ex-rum casks.

The Teeling Distillery, which is located in the heart of Dublin, offers visitors the opportunity to learn about the history and production of Irish whiskey, as well as sample some of Teeling's unique and flavourful whiskeys.